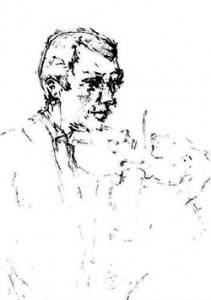 Oliver Nelson MA (Mus) (Open) FRSM CCAD was born in Glasgow and began learning the violin at the age of six. He gained a music scholarship to Canford School and an exhibition to the Royal Academy of Music. During his time at the Academy, Oliver studied the violin with Xue-Wei and conducting with Denise Ham and Colin Metters, graduating with distinction in the Fellowship diploma, and a further distinction in his MMus degree. His achievements include winning the Academy Concerto Competition, appearing as leader and soloist with the Academy String Orchestra, and the building of his concerto repertoire with numerous British orchestras.
Oliver has since been in high demand as a recitalist with some of Britain's finest pianists including Andrew Ball, Julian Jacobson, Bela Hartman, Nigel Hutchison, Roy Stratford and Vasileios Rakitzis, with recent performances ranging from St.Martin-in-the-Fields in London to Chichester Cathedral. He has appeared as soloist with orchestras in this country and abroad including the Dorset Chamber Orchestra, Waverley Ensemble, Wilmslow Symphony Orchestra, and Unley Symphony Orchestra of Adelaide. His concerto appearances range from performances of the Brahms Double Concerto with Rebecca Gilliver, Bruch's Violin Concerto No.1 at both the Royal Scottish Academy of Music and Drama in Glasgow and Central Hall during the Edinburgh Festival, the Tchaikovsky Concerto in Adelaide, Australia, and Mozart Concertos 3 and 5 with the Royal Oman Symphony Orchestra in Muscat, Oman. With the latter orchestra, Oliver was invited as soloist for a private performance for the Sultan of Oman in his palace. 
Oliver's violin playing features in Francois Girard's upcoming film The Song of Names in which he collaborated with Howard Shore, Oscar-winning composer for The Lord of the Rings, and appeared as body-double and violin coach for Clive Owen and Jonah-Hauer-King. Oliver also leads a busy life teaching at The Royal School and Hindhead Music Centre in Surrey, and is regularly involved in adjudicating, string coaching, and lecturing for the London based Masterclass series.